Latin & Greek at primary school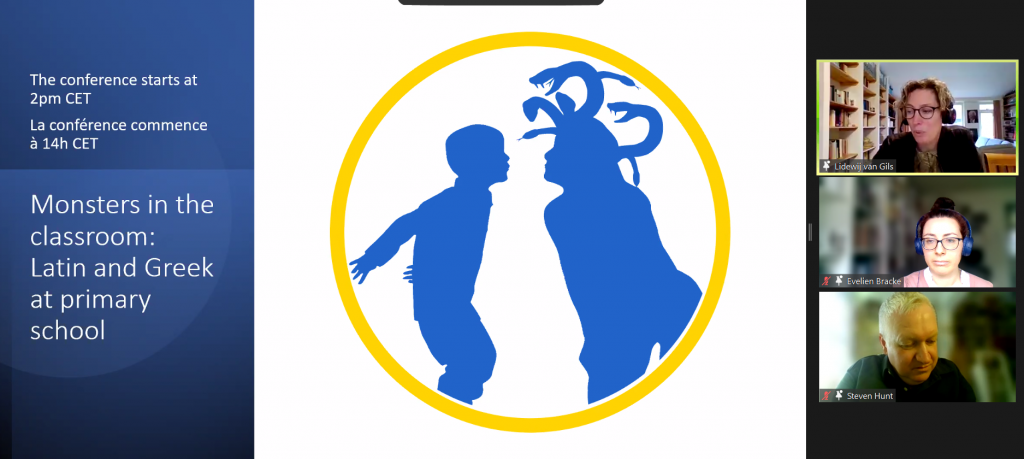 On 26th January 2022, the international conference 'Monsters in the classroom: Latin and Greek at primary school', organized by Evelien Bracke (Ghent), Steve Hunt (Cambridge), and Lidewij van Gils (Amsterdam), took place online. Teachers from eight countries gave presentation about the practicalities of teaching classical languages at primary school. On this page, you can find the recording of the presentation as well as further information about each of the projects.
For more information, you are welcome to email Evelien Bracke (evelien.bracke@ugent.be), Steve Hunt (sch43@cam.ac.uk), or Lidewij van Gils (l.w.vangils@uva.nl).
-->Lidewij van Gils and Evelien Bracke: introduction and presentation of the Ancient Greeks – Young Heroes project
-->Alette Rosing (The Netherlands): 'Teaching Classics at primary school with the help of secondary school pupils'
video: Alette Rosing
ink to Minimus Latin Course
contact: a.rosing@cygnusgymnasium.nl
-->Maria Oikonomou (United Kingdom): 'Teaching Primary via Teaching Higher' n Kipf, Eleni Bozia, and Lidewij van Gils
video: Presentation Maria Oikonomou
contact: m.e.oikonomou@swansea.ac.uk
-->Jane Maguire (United Kingdom): 'Benefits of introducing Latin into UK primary'
video: Presentation Jane Maguire
Link to Classics for All
contact: sjmaguire0401@aol.com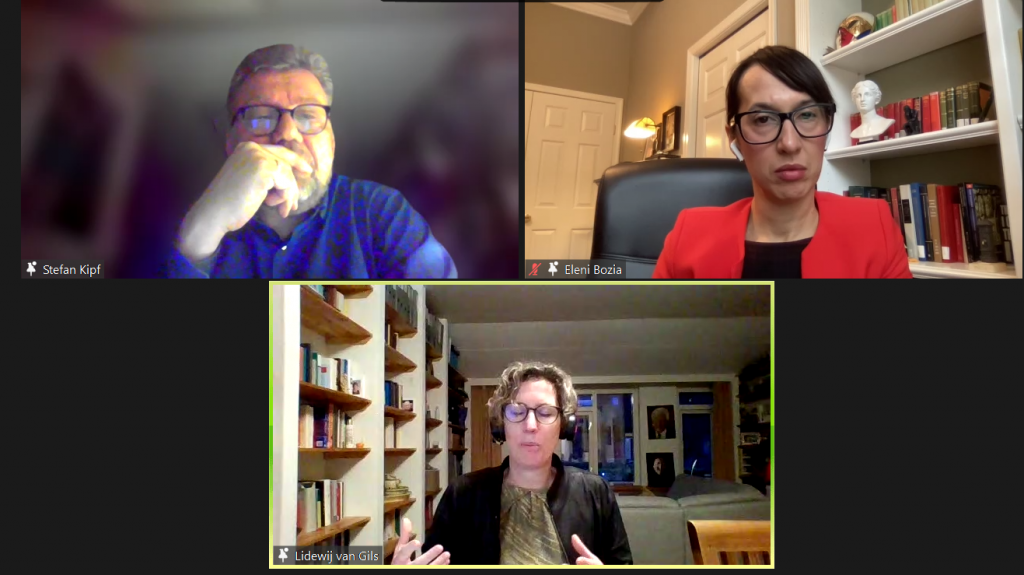 Stefan Kipf, Eleni Bozia and Lidewij van Gils
-->Liz Syed (United Kingdom): 'Using comprehensible input in the Latin primary classroom'
video: Presentation Liz Syed
contact: liz_syed@yahoo.com
-->Andrea Taddei (Italy): 'Educare all'Antico: An experience in some Italian primary schools'
video: Presentation Andrea Taddei
contact: andrea.taddei@unipi.it
-->Sofia Goula (Greece): 'In Greek we trust:

'
video: Presentation Sofia Goula
link to Elliniki Agogi
contact: goulasofia@yahoo.com
-->Brigitte Franceschetti, Laurence Duchemin et Adrienne Durand (France): '"Comment apprendre le grec ancien aux jeunes enfants: Faire naître et grandir l'amour du grec en eux'
video: NAUSICAA
link to NAUSICAA
contact: nausicaa-assos@sfr.fr
-->Eleni Bozia (United States): '"Translating" Classics for Generations Z and Alpha'
video: Presentation Eleni Bozia
contact: bozia@ufl.edu
-->Stefan Kipf (Germany): 'Latin and inclusive language teaching: Conceptual basics'
video: Presentation Stefan Kipf
contact: stefan.kipf@staff.hu-berlin.de